Some Indoor Home Improvement Ideas from DJE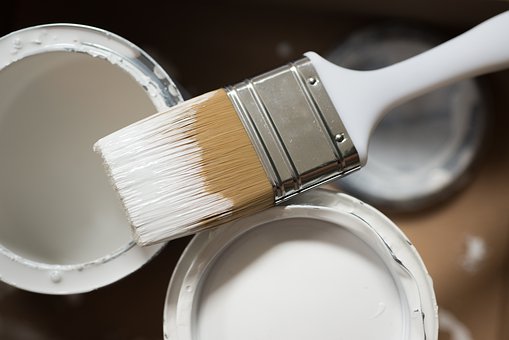 You might be wondering why we're getting into the area of home improvement and decor tips. Well we're getting into spring and it's all about renewal and rejuvenation. Besides that, we're open for business so give us a call for handyman services near you.  No doubt you also include lighting so we like to make sure that whatever you do is done safely and well.
Painting is the best and simplest way to give your place a makeover. The spots in the home that usually require the most attention are the bathroom and the kitchen. If there's a build up of mould and dirt then wash down the walls and use a bit of sandpaper if necessary. Mould spores spread and cause sickness so take the opportunity to get rid of them. Use some painters tape to protect your skirtings and the edges around your cupboards if necessary. 
Prime and paint using a couple of coats ensuring that the first coat is dry before you apply a second. A combination primer and paint for the first coat might save you some time.
Think about keeping the bathroom and kitchen bright with recessed overhead lighting. Recessed LED lighting is the best source for both areas. Not only will it save you money in the long term, they last longer than incandescent and fluorescent bulbs. 
If you want to increase the amount of natural light entering the bathroom, purchase some larger mirrors for shaving and makeup tasks and keep the walls as white as possible. This works especially well if you have some smallish windows in your bathroom.
If you are looking for something a bit different to recessed and natural lighting then don't forget that sconces and hanging pendants in kitchens and bathrooms can look really impressive. Pendants can look more minimalist than sconces and can be quite impressive as they reflect away from your mirrors. 
Spring is the perfect time for split system air-conditioner installation. We've got you covered there as well. There are some many sleek and subtle designs these days and you don't need to do any patching afterwards because installation is easy and cost effective. 
Whether it's handyman or decor services; air conditioning or a trusted local electrician in Sydney that you need, with DJE you're in safe hands.